The Pistol and The Clouds
March 18, 2009
What have I done?

What have I become?

Why is the blood of the innocent
On my
Hands?

Why does the
Body
Of an innocent being
Lay before me'
Lifeless?

Why have I slain my
Friend?

The answer does not
Come to me instantly,
But I do
Witness
Smoke curling around
The barrel of the pistol
Which might as well
Be Satan's hand.

It'the pistol'
Burns in my hand'
Searing with the power
Of black sin.

It is then that I
Realize
With agonizing
Realization
That I realize
That it was myself
Who had
Slain
Her.

This brings feelings of'
Pain? Happiness? Confusion?'
Dread
To my mind.


The feelings
Form
Into clouds
Of Disgust and
Guilt.

The clouds
Pulse without
Mercy.
They bring thoughts of
Harm
To myself.

At first,
I fight them'
I will not harm
Myself
While I'm in the
'Right' mind.

But the longer
I linger
On the thoughts,
The more
Enticing
They seem
To Me.

The pistol
Is no longer an
Evil acquaintance.
Rather,
It is an old friend.
And I am going to
Dance
With it
One more
Time.

The clouds
Lift
For but a moment,
And it seems that I will not
Harm myself.
But then,
I look to the idle
Body.

The body is so
Pale, yet beautiful.
It reminds me even
More
Of the joyous spirit
That I had
Robbed
From it.
It reminds me of her laughter,
And then
The clouds
Condense
Together again
In my mind'
Stronger than ever.

The clouds
Force me
To press
The Pistol
To my head.
I take a breath, then'
I squeeze the trigger, No longer
Mindful of my
Life'the instrument of
Death
Cracks, and
The bullet
Drill's a burrow into
My Skull.

I fall
To the ground.
The Light
Fades.
All around there is only
Darkness.
A blackness that will last for an
Eternity.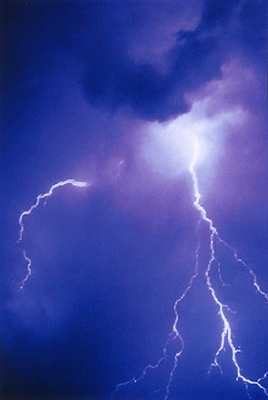 © Steve A., Goodyear, AZ