Colored Steps
March 21, 2009
Yellow stands over white,
Poised to dance
A never halting,
Perfect ballet.

The steps are done on tip,
On the toe.
And flow gracefully,
One to the next.

Lithe and long, spinning and turning,
Patterns form.
Now waltzing, yellow
Dances with friends.

Everyone moves in sync.
First yellow,
Then fuchsia and gold
Follow after.

All the figurants now disperse,
Except one.
And the first continues
To salsa, short steps.

The dancers' shoes made marks.
White turns black,
Then fuchsia and gold
Dot the edges.

There's green at the end, purple
flower atop;
A permanent picture
For all to see.

The dancers are put to rest
In their shanty.
And the case is put
Back in the drawer.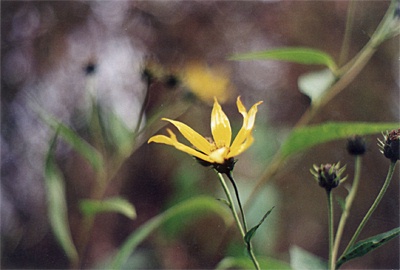 © Scott R., Casco, MI