Ode to Time
February 10, 2017
Time is you, a clock staring
While looking back, doesn't like
To be rushed. Sometime I hate you,
You take them away. Laughing
At me as I waste you.
Time I love you, but you need to go
Slower you, my love, are deadly.
You make me happy when I need
You to run. You cry as you see me
Grow up
Thinking of you in the past, making
Me want to go back time is time
So used it wisely taking advantage of
You my dear, because someday you'll
Take me with you, oh where should
I start, you are the color of air
You are my life without you I won't
Be here, I Wish I had a little more or
A little less of you, you're not perfect
But that's ok, you been there when
I was not feeling good you made me
Feel better, the small of the red wood
Trees when we want camping together
All the green trees in our family
Picnic, all those good times cant
You just run back, thinking of this
Party with you beside me wishing this
Can last forever, oh look a cookie
Where did it go?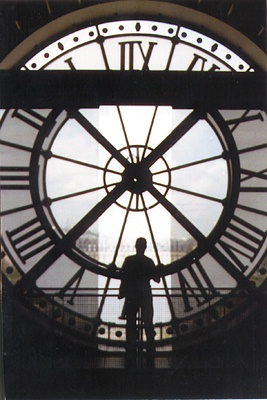 © Kelly G., Norwell, MA