Barrier
March 14, 2009
I place my hand upon the wall.
Wood, I think first.
Then, stone.
Steel?
Diamond?
How am I to know?

I press my ear to the wall.
Is that music I hear?
Now it sounds more like
Angry shouts.
Or, perhaps,
The fury of war.
How am I to know?

Afraid, I keep my eyes closed.
I cannot force myself to learn
What it is that makes up
This wall
Between us.
What if it's something we can't break through?
How am I to know?

I open my eyes and see the wall.
Glass.
I gently touch my fingertips to the wall.
Still cold.
Still unmoving.
Maybe the glass makes it worse.
Maybe it's harder when I have to see you.
I think it is.
But how am I to know?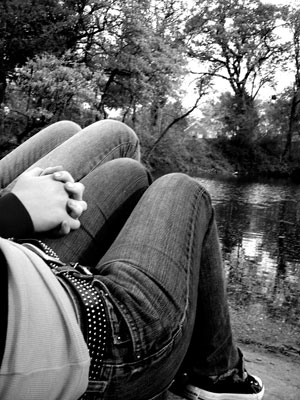 © Lauren R., Edmond, OK