My Girl Gotta Girlfriend
March 11, 2009
Wow,
That's all I can say,
What now?

My background is told, you could've told,
But you left me lost,
No sound.

I need your story,
The entire thing,
I need your story,
To set me free,

Why, when, how, where, who,
You know all of me,
There's nothing I hide,
You hide you,

What trust inside?

I don't know what to do,
So I leave you to decide,
If your love's true,
Me...you'll find.

Love is trust,
The end of my definition,

Trust me with you,
Forever we'll soar,

I love, your love,
Is it sure?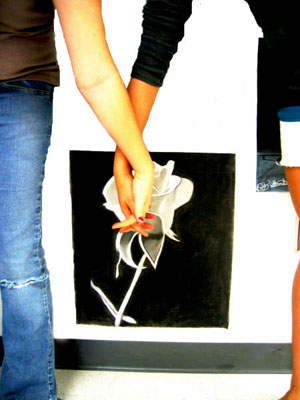 © Josie G., Wilmot, SD