Chasing Time
March 9, 2009
As I gaze into the clock goes tick tock.
Every second the big hand goes faster and faster,
Then right after the small hand moves even faster.
My mind goes blank,into a deep coma.
Choices surround me, coming after me at any moment
every second,minute as my heart raises.
There's not much time to decide whether,
what school I should go to or what I want to be.
To many directions in life with a small time span.
As I snap out I take a deep gasp and exhale back into standard time and tell myself that everything
is going to alright and the right choices will be made when the time comes.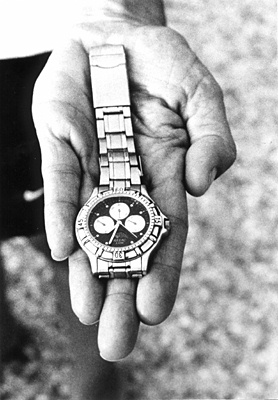 © Nicholas B., Highland Village, TX