17
March 9, 2009
her body, collapsed in defeat on the sidewalk,
no longer has a name.
she is a glove with a hole in the thumb,
a thin wool hat,
an empty coke can kicked to the curb.
her nails, which should appear soft,
are crusting at the corners and
jagged at the ends.
maybe if she ate a little more,
her hair would grow,
and her legs, thin and shapeless,
would begin to take form beneath her
grey jeans.
but food doesn't come free,
as she's already discovered,
and the criminal records already know her name.
but maybe if I could get some sleep,
she says to herself,
then I could make some money.
but what's the use in laying down your head
when you'll be kicked out in the morning anyway.
a thin trickle of clear snot runs from her nose,
and her pale bony hand wipes it away before it can go further.
her life is ending, at the ripe old age
of 17.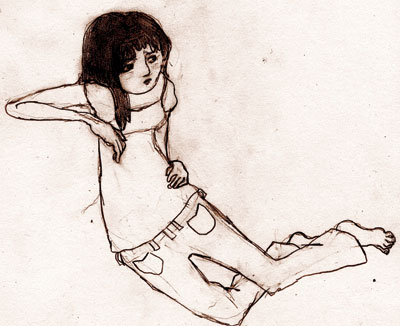 © Samantha W., Albany, NY