Unremitting arms of the desert.
March 3, 2009
Love?
Love is like a desert.
We all enter fairly the same way, bewildered by the immensity of ignorance and contentment we feel.
Our canteen is filled to the brim with confidence and anticipation.
We wonder how anyone could possibly tear us down.
We are clothed, protected, by those around us.
Our steady pace kept sound by the closest and dearest to us.
We are wide eyed and compassionate.

We all travel a different journey.
We experience diverse things that change our path.
We will encounter every variety of being.
The majestic and caring elephant and giraffe,
the rabbits and prairie dogs are cunning and brave.
However we always have our wolves and snakes, which are relentless and cruel.
There are foxes and antelope which always get away, silently and quickly.
We travel along in our lifelong search for our powerful elephant, through the overwhelming heat of the desert to where we can finally be safe with the one whose done the same.

But the terrain, the terrain is a grandeur thing.
There are massive oases overflowing with beings and splendor.
The green trees and scrubs reaching out as a sign of the glory beheld here.
We never want to leave, only to stay here and soak it all in.
However there are mirages, copies of the enormity.
An impostor; just a disappointment and a struggle.
There are many and are different for all.
But the oasis is still there somewhere in the dunes and the mountains.
However they are only beacons in the night that must which soon disappear.
Not to be forgotten, but learned from and used.

We will all emerge from our desert in time.
We will be tired and dirty but strong as well as wise.
Some will emerge with a snake or a fox; others with a rabbit or an elephant.
Our canteens will break and over fill.
Our clothes will wear out and replenish, and our pace will falter and grow.
But we will all see the glorious things the desert can bring and come out stronger than we could have imagined.
Safe out of the unremitting arms of the desert.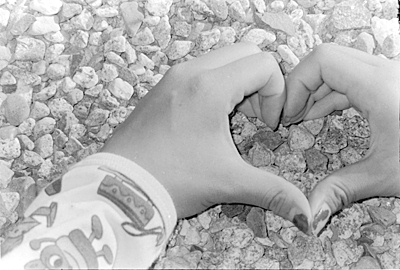 © Caitlin T., Marblehead, MA