Night Fright
March 2, 2009
As I sat back in my armchair one night
I wondered why night was such a fright.
And then I wondered why a fright was scary
And as I thought scary I ate a blueberry
The blueberry had a tiny seed
It made me bite my tongue and bleed
I wondered why blood tasted the way it does
As I picked at cotton fuzz
The cotton fuzz fell apart
And apart became whole with a start
Start stopped and the world ended
So I got strawberries and in my blender blended
A strawberry shake to feed the Earth
And wondered why Earth had such a big girth
For if its girth were a few inches smaller
The earth would be thinner, not taller
And as the world began to grow
I tripped on a root and into a chasm I go
As I woke in the chasm I wondered how to get out
As darkness swirled menacingly about
And now escaped me such a sigh
As I ate my apple pie
Then as I choked Apple made me say
I was alive, you know, one day!
And I fell with a mighty yell
And now I have such a story to tell
Apple who choked me was not Apple who was alive
Apple was the iPod which I was deprived
The iPod soon forgot how to play
And play left soon that day
And day turned to night and here I am again
Sitting back in my armchair, what a frightful stain
Left by my coffee when I dropped it on the floor
The floor decided to go out the door
The door followed the floor thinking it was better out there
There followed them and was eaten by a bear
The bear had a heart attack
Attack turned black
Black turned to night
Which gave me such a fright
Then Fright turned to day
And now I'm happy 'cause Happy never has left me
So la, la, la, la, lee, lee, lee, ho hum ho hum ah hee, hee, hee
Tickle my toes, what a weird plight
That started 'cause I leaned back in my armchair one night
And wondered why night was such a fright.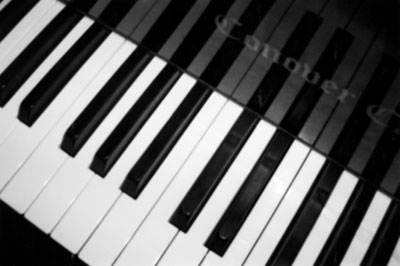 © Pearl K., San Diego, CA