dont you see?
February 26, 2009
i scream
-nothing
i cry
-nothing
i bleed
-nothing
i sit here in utter agony
waiting, hoping for you to notice
to see the fear in my eyes
and the pain shown on my wrists
but there is still nothing
dont you see?
how can you not see?
i starve for ur touch, ur love, a connection
so instead i starve myself
and as i shrivel away, i glance ur way
but silly me to think that would change anything.
so when yr doen with what ever it is that u do
call me. il be here, hopefully.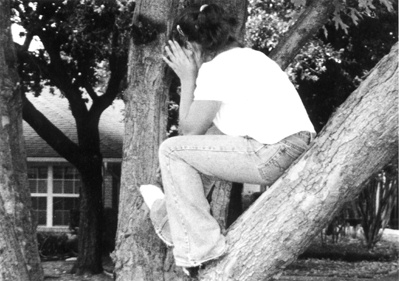 © Allyson S., Highland Village, TX