TriSexual
February 17, 2009
Is it true,
Could it be,
We're ending?

Lost and forgotten,
Taken and demolished,
A broken contract.

It's sad to see,
It's sad to me,
To let her come between us,
You're letting her come between us!

What does she do,
Creep and whore around.

What does she do,
Manipulate your mind.

She's in love with him,
She uses you,
Do you like to be used?

You think you know her, but I see,
What she does...SECRETLY!

Behind your back,
Telling you lies,
You...believeing every word.

She says it,
A sorry to follow,
Forgiven in seconds,
Was It Worth Being Angry?

I sit on the sidelines,
Trying to be in the game,
But you (the coach) leave you "MVP" to play.

Do you not watch baseball,
I'm your "Rookie of the year!"

Forever on the sideline,
Til the game has ended,
A lose, "WE" could have won.

But it stays,
My words and her's,
She believed before I.

She, physical pleasure,
I, mental, emotional, and spiritual,
YOU decide.

I offer everything she gives and lacks,
I give what she doesn't
I give what's mine,
I give myself.

I believe your the one,
Still leaving me to...,
Hope for a YES...Wait to give you FOREVER!!!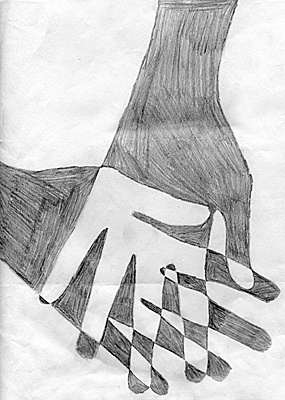 © Warlito B., Tamuning, GU