Scream
February 28, 2009
I sit here.
And I hate.
My breaking point near
Help is coming, but it is too late

I want to scream
But I only comply with silence
This is a bad dream
Living in violence

Gone, what has been taken
Part of my heart
Am I mistaken?
Will my feelings ever start?

Heat, climbs my face
I see without reason
Fears I want to chase
Through this broken soul season

They cut me
They tell me to go
im worthless, I agree
I am searching for answers nobody knows

Feel a heart beat in my fist
I need to run, to stop
My thoughts refuse untwist
I am walking to that thousand foot drop


I hope I hit the end
Mabe then they'll listen
To the loud screaming signals I send
IM TIRED Of THIS LAND OF PRETEND

I will scream
DO YOU HEAR ME?
You live in a dream
Just please, please let me be free

I will cry
I believe you, life isn't fair
Don't try to lie
I am not your person, I have my own dare

LOOK AT THIS
This person isn't real
Only the outer shell seems to exist
Would you PLEASE just try to feel?

I hate
Do you know?
There is no such thing as freakin fate
So just GO

Touch me one more time
Oh you love me? LIKE HELL
to what heights you climb
but I already fell

I am no longer quiet
I have a soul severe
Just let me out into the night
I DON'T WANT YOU NEAR


Talk to me, you say
I am speaking loud and clear
You are the kind to betray
You aren't sincer.


Im mad
But you wont see
im nothing you ever had
IM ME

SCREAMING
AND CRYING
AND RUNNING
AND FLYING,
YOU REFUSE TO LISTEN,
I TRY TO TELL
THESE TEARS ONLY GLISTEN
I WILL NOT LIVE IN YOUR SPELL
LET ME GO.LET ME GO.

im done.
im dead.
i loved you.
this isnt wrong.
i hated you.
you were not strong.


im crying. im crying.
dont look at me.
im dying. im dying.
just. let. me. be. free.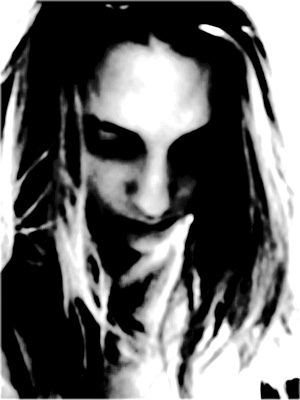 © Maria B., Boston, MA