Fireworks
January 31, 2009
Love,
It's like fireworks.
The sparks of it start out simple and small.
Then they shoot up so fast,
You can barely feel.
It explodes in brilliant colors,
making your heart pound.
Your completely out of control.
Ashes fall,
and smoke rises.
You get dragged along with either.
But,
Whether your love falls,
Or rises,
It's sure to stay in your memory,
And leave an impression on your heart,
Forever.
And.
Always.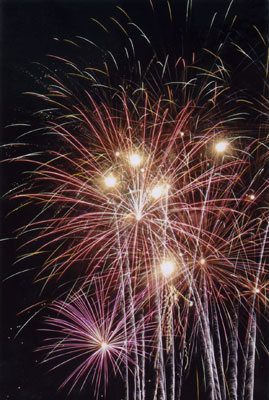 © Michael D., Hawthorne, NY