From Where I Come
November 1, 2015
I am from mistakes and too many second chances,
Like premature dating after college romances
And fights after dark once the baby's in bed --
From those words in her mouth that she trapped in her head.
I am from voices within a tired mind
That decided tonight's feud was the final time.
I'm from a broken home that never felt broken
Because of the stories my parents left unspoken.
I am from years of fear and insecurity,
Covered by acrimonious behavior to fool reality.
From days spent alone in a room with a pen,
Writing and reading until the words were all spent.
I'm from a house where divorce is a tradition;
Where all of us women have had to condition
Ourselves to wait for the person who's "the one,"
But the long road to get there is far from fun.
I am from verses and rhymes in a line.
My writing is me and it takes all my time.
It keeps me busy and lets me be free,
Because out of all the world my words understand me.
I'm from money out of worn down jeans
Of my step dad who brought candy and who I truly mean
The whole wide world to and so much more
Because he's been my real dad since I was only four.
I'm from the days my family spent driving
Across so many statelines I thought we were diving
Off the edge of the world I had grown so used to.
Sadly for me, I found this to be true.
I'm from the millions of ways my parents show love
Without saying the word that had no meaning above
What they could express with their daily actions
And fully display minus the physical attraction.
I am from the lines of a song teaching to live
Your life as you wish it with all you can give.
From words that left me completely reassured
"One day my past will be much longer than my future."
I am from the words in this poem I tried to rhyme
From the music I hear in them every single time.
I'm from the end of a story that has a new start
Because life is a book and this is a brand new part.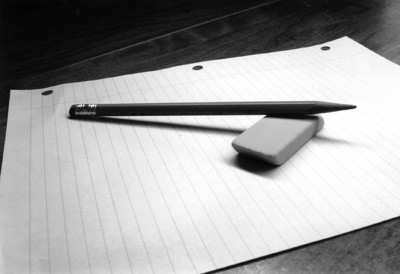 © Michael H., Mildford, CT