The Love of Someone Who Hates You
October 8, 2015
I'm tired
of the madness
from all of these liars
I'm tired 
of this sadness
Tears
As I cry I have to face
the leers
of my peers
you don't know me
you don't know what I've been through
I can't say it is all bad
because in all of the mess
I feel I may have grew
I grew up in a house where I was a dog
Under my dogs I felt less
Now it is over
I came from a home that life I dreaded
Bad relationships i threaded
into my life
yet through all of my strife
I see it had to happen.
I was always know as the kid no one liked
i hated my life, my heart was spiked
you don't know me
I'm tired
I'm stressed
I was never pressed
to be a normal kid
On my anger i put a lid
But now it is over.
I had to grow up fast
But i wasn't good enough
I always came in last
But now it is over!
I'm tired
It's over!
no more reason to weep
now leave me alone
I want to sleep.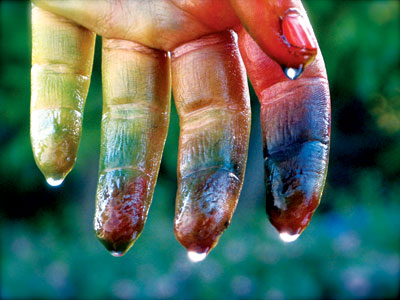 © Allison F., Menlo Park, CA