The Grass Is Greener On the Other Side
January 30, 2009
A girl once said to her mom,
'Why are there frowns and gray skies?
Rain clouds and dead plants?
Anger and weapons?
Tears shed and weakness?
Mom, why is our little town so horrible?'

Her mom said,
'Honey, the grass is always greener on the other side.
On the other side there are butterflies and rainbows,
Blue skies and green grass,
Blooming flowers and shining sunlight,
Flowing streams and majestic mountains,
Playing animals and smiling faces,
On the other side the land is happy,
You just have to find it.'

The girl went to the big hill behind her house
She climbed to the very top
Huffing and puffing as she neared
The other side was just the same
With dull grayness and wasteland,
But she imagined
She imagined there were butterflies and blue skies,
Flowers and animals running around,
And happy people and a big rainbow.
She imagined that the grass was greener on the other side,
And, indeed, it was.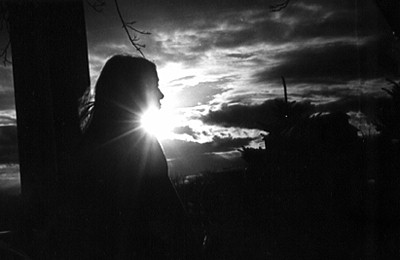 © Elizabeth G., Marblehead, MA