"I Love You"
April 6, 2015
I crave the touch of your brave fingertips.
As I blush they brush across my cheek to graze my lips.
And in a hush you rush a well known phrase,
Three words were heard that set me in a daze.

I glanced and by chance I caught you smile.
Dearly you pull me near and all the while
The signs were clear and I feared I wasn't ready,
but deep down I know we'd take this slow and steady.

With a nervous sigh I lie my arms around your waist,
I drew you in as we sparked this due embrace.
The world I viewed was new and alive,
This kiss felt like it had the power to revive.

Blindly my fingers intertwine in your hair.
Your lips on mine define how much you care.
And just like how the shine of stars align I knew
That come what may, from this day I loved you too.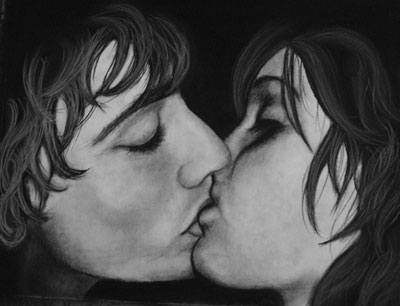 © Anna Y., St. Robert, MO