Boat in the Sea
January 27, 2015
Wide open sea,
is all i can see.
There sailing a boat,
Quiet unable to float.
The world is the sea,
My life the boat all uneasy.
All i can live with is hope;
To find my safest shore.
I need a way to steady me;
The storm is splashing in sea.
My mind all confused,
But my heart all amused.
My heart loves uncertainess,
Whereas my mind demand flawlessness.
Within itself is a storm.
Clashing of atoms.
I don't know whose the sailor,
Is it me or the sea?
Please tell me oh creator!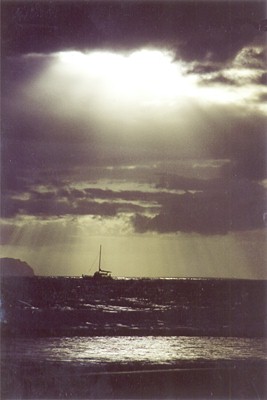 © Lily H., Kekaha, HI