What If "Chill Pills" Were For Real?
December 25, 2014
What if there was the pill
who's prescription label was Chill?
Would they be dreadful as an exam
Or as excessive as instagram?
Chanting, "I'm new, try me!",
would they turn common as coffee?
In your pocket next to your phone
Partnered with your device, no longer alone?
For adults they'd just come in handy
To kids could it seem like candy?
No more tears no more stress
Don't sweat-You'll ace those tests!
No more fueds no world wars
All GDP would soon to soar
In sports there'd be less scores missed
and persperation wouldn't make up the mist.
Maybe we'd all be experts
Speaking ingeniously in constant spurts
No need to cram in tutoring
For everyone will have been studying
For suicide these wouldn't be used
Nor as street drugs, abused
Where there's perfect peace
there'd be less urgency for police
It'd completely diminsh as a come back
On tongues, "Take a Chill Pill!", would lack
What could we replace it with?
So many questions-shall it remain a myth?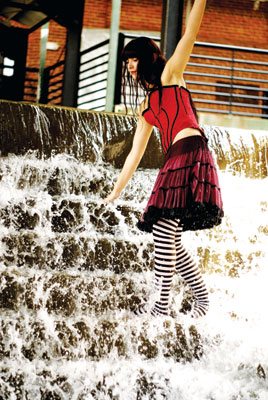 © Daniel H., Durham, NC