My mother- my world
December 29, 2008
My Mother-My World


When I sat up and looked around,
All I could hear was a depressing sound.
All my dreams seemed shattered.
While the earth was bloody red,
To me my world had come to an end.
In this huge world I was lost,
With none to play as my host.
With none with whom I curled to ease
Or spoke to when I was displeased.
I knew not whom to go to
Or what to look up to.
While the earth was bloody red
To me my world had come to an end.
But suddenly, I was wrong it seemed as though,
There still was someone to hold on to.
Out of the sea of darkness
She came out with a circle of halo
The sea of depression then seemed shallow.
Her calm words soothed me down
As if there was nothing wrong.
My mother's smile then seemed the best
That day the sun seemed to shine the brightest.
I hugged my mother with all my might
It made my heart suddenly feel light
And I promised never to let her out of sight.
My problems were solved in a go
And I was happy as a kiddo.
I would cling to her as if I were two,
And the world seemed to hum a beautiful tune.
I am the luckiest for my mother is the best.
My days might be the darkest;
She would turn them into the brightest.
While my mother is there in my life,
It can never be filled with strife.
While the world turned into a colour beautiful,
To me my world seemed once again colourful.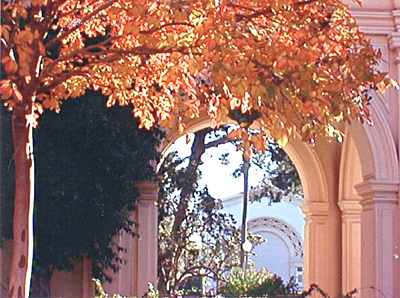 © Rachel B., San Diego, CA