Schizophrenia
November 11, 2014
 I think there's a demon
Under my bed.
I can't control these voices
Inside of my head
Telling me what I can
And can not do.
I feel like whatever I have
Is slowly slipping through.
Gravity can
Help me no more,
When everything I try to let go off
Never hits the floor.
It will always
Come back,
This evil spirit
That I have.
It's haunting
My bedroom,
It's haunting my brain
So most people assume
That I must be crazy.
This is isn't something
I would ever joke about.
Voices no one else can hear
Increasing from a whisper to a shout.
I'm treated
Like a freak,
Because they can't
See what I see
Or hear everything
That I hear.
It really sucks when everyone
Around me is so full of fear.
I can be a good person,
But I have an evil mind.
Opposites attract,
I guess I can't be refined.
I may not ever
Be completely suave,
But what can I say?
It's not really my fault.
My delusions have given me
Nothing but loneliness,
There's so much paranoia,
I think my heart could beat out of my chest.
It's not always easy,
My hallucinations running wild.
My nickname at school
Was 'The devil's child'.
I truly am
A follower of christ,
I have been and will be
For the rest of my life,
Which makes it much more hurtful  
When people call me those names.
It makes me feel like everything I say
Will always be in vain.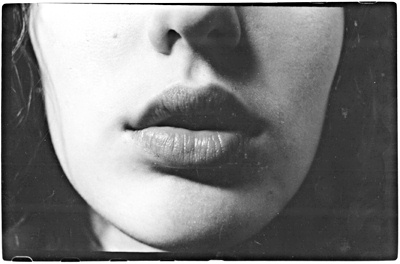 © Samantha A., Southbury, CT