You
December 9, 2008
Do you ever feel broken inside?
Like all the parts that make you you,
Have broken into a million fragile pieces?

Do you ever feel like you're about to shatter,
Into a million broken shards,
Just waiting for someone to stomp,'
All over what's left of you?

Do you ever lie in bed at night,
And gaze at the dark bright sky,
Wondering how and why,
Your life could get f***ed up?

Do you ever long for a friend,
To confess your sins and dreams?
A friend who wouldn't judge or tell,
But just a friend to hear your fears?

And do you ever turn to something else,
Something not so great and not so fun?
Is it drugs?
Or booze?
Or someone who whispers in your ear,
Of love and friendship and one night stands,
But in the end all it is is lies and lust,
And they leave you in the streets?

And do you ever feel alone?
Have you ever hit rock bottom,
And no one's there to care?

Have you ever had to pull yourself,
Up out of a mess of sh**,
And you look around yourself in wonder,
That no one really cares?

Do you ever feel like crying yourself to sleep?
And do you ever really do it?

And do you ever finally realize,
That the only one that's going to get you off,
The broken path you're on,
Is you?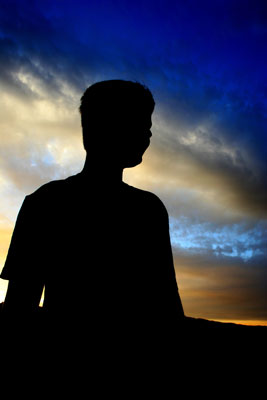 © Monica L., St. George, UT