Spring Woodland Scene
July 18, 2014
The sunlight falls upon the forest floor
So shadows chase each other on the ground,
Creating patterns never seen before

'Neath canopies above and all around –
Entirely woven from the branches of
These noble trees, by countless leaf-wreathes crowned.

What words can show th' extent to which I love
These quiet woods of tranquil, verdant green
Which soar into an emerald vault above?

A sense of calm floats through the peaceful scene
As I sit basking in the sunlit glow
Of nature's beauty from behind a screen

Of shady leaves which gentle breezes blow –
Content in truest bliss that man can know.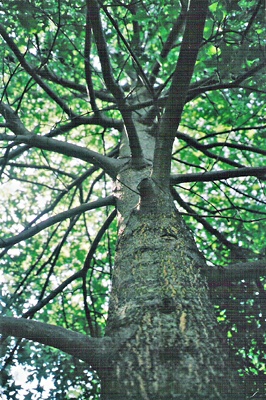 © Bhuvaneswari R., Sleepy Hollow, NY