Alone in the night
May 23, 2014
The brightness shines throughout the stars,

standing out against the dark.

The softly blowing wind,

rustles the grass as I lay on my back, gazing up at the sky.

I gaze around me at the silent night.

Shadows are casted off of tree's, I am alone.


Tonight I am alone,

no one to comfort me, only the stars.

The still air of the night

seems to go on forever in the dark.

As I gaze up at the sky,

the whisper in my ear is that of the wind.


The gentle touch of the wind,

Why do I feel so alone?

I look up at the sky

to search for your face, hidden among the stars,

shining out amongst the dark

but there is nothing, only the night.


I feel helpless as I think about the night.

Brushing against my cheek in an attempt to comfort me is the wind

but the remainder of the dark

reminds me, I am alone.

The brightly shining stars

bring me pain as I look to the sky


The never ending sky

seems like the night.

The specialness of the stars

has left and along with it the wind.

Now I am truly alone

and I feel as if I am being swallowed by the dark


I am reminded that I lost you, all I see is the dark.

Now I can see your face in the sky,

I am not alone.

I have been led to you by the night.

Once again I feel the comfort of the wind

and the beauty of the stars.


The stars overcome the dark.

I am comforted, knowing that you are with me throughout the wind and sky.

The night has made me realize I am not alone.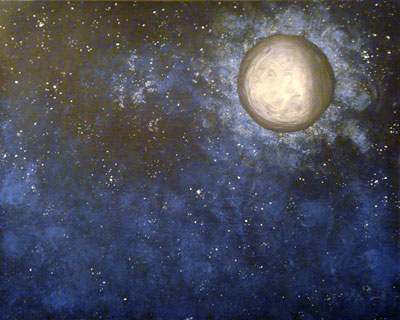 © Allison H., Vancouver, WA