Sad Summer
May 23, 2014
The suns shining bright,
Naturally its summer;
The birds above take a flight
The day is getting warmer.

I sit in my backyard,
The grass is inches high...
The sadness cutting my mind like a glass shard,
Allowing me to let out a sigh.

What a sad day in summer!
The gloom just hangs in the air...
My heartbeat in the silence like the sound of a hammer,
Let me just sit and at the windows do I stare.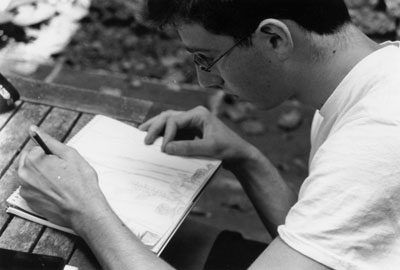 © Kira L., Bethesda, MD