My Song
November 30, 2008
My Song begins with a simple, first breath.
It remains fully original and its lyrics true
To a life being lived with one rule:
Make the most of every second given.
Created with unstoppable heart and a never-ending drive,
Inspired by tears and days too numb to cry,
Regretful on those moments too quickly passed away,
And certain people who made a change yet were never meant to stay.
Overflowing with both painful and touching memories of the past,
And hopes of a successful future, one meant to last.
Representing a smile not too quickly taken,
A focus on the positive which can never be shaken
A desire to never grow up because it understands life is not a race
A love of learning, experiencing, and living with faith.
My Song is dedicated to those times which taught me nothing but how to love
My Song is creatively written and beautifully sung
My Song will never see an end.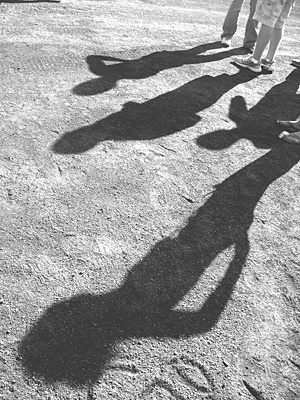 © Trella R., Mountain Lakes, NJ