What is Love?
April 1, 2014
What is this powerful thing called love?
Is it walking through the park at dusk, rain steadily strumming
all around you. Sharing the moment with someone you care about?
Or is it laughing with family, spending time with dear friends?

Love is not an explainable thing, and anyone who shall try
to define it, will not succeed; for love is not always actions,
emotions, or even words. Love is something that we all acknowledge,
and try to explain it, but I suppose it is hard to explain.

Love is like a fire. It burns bright at first, but it is strongest
when it turns to coals, hotter than the initial flame, yet more
controlled. It can be such a tantalizing thing, can be so heartless.
It can burn you like a brand. Or, if well controlled, it can be...

... One of the most amazing discoveries in your entire life.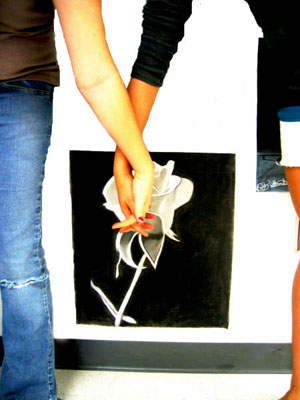 © Josie G., Wilmot, SD