Mended Heart
November 18, 2008
Is it wrong to love?
For this feels so morbid.
When the heart says enough,
But likes it just a bit.

The feeling so strong,
Yet so weak.
This bond wont last long,
Soon I'll be knocked on my feet.

Though, I'll be up again soon,
Up, with a mended heart.
Still knowing like the moon,
I'll again be broken apart.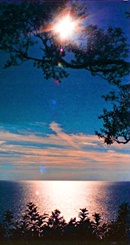 © Crystal B., Gresham, WI