Bystander
March 25, 2014
I did not realize
My giant mistake
Until, before my eyes,
Like the sound of rakes,
Glasses screeched across the floor.

The teeth on the ground
Never even fazed,
And the fire of a hound
Had power as it razed
Sweater-vests and locker doors.

Nobody moved to
Collect the dropped books.
No one helped from the blue,
Too scared of spiteful looks,
Though he would love nothing more.

But I only watched.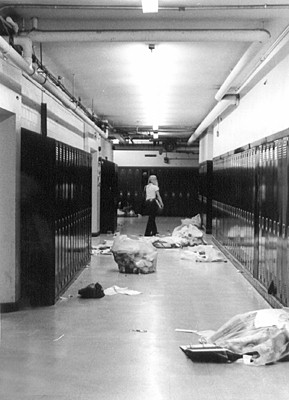 © Halsey S., Marblehead, MA