Memories Of A Rose
November 10, 2008
She presses the wilted rose
gently against her cheek.
The petals were once silky,
and the scent was once too sweet.
The flower may be dead, but a memory burns alive,
of a time when all she needed was, simply, love to survive.
But with the dawn of another day,
all time slowly ticks away,
and even that with no beginning
carries with it- eternal ending.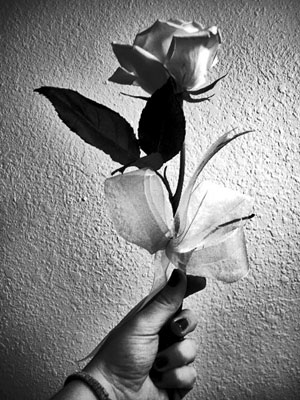 © Lauren R., Edmond, OK