The Day I Dread
February 24, 2014
The day I dread has finally arrived.
Emptiness leaves no space for words.
His lifeless soul hangs above the grave.
My steps are shakier with every breath.
My face becomes more hollow with each fallen tear.
I yearn and beg for more time.

As I approach his remains for the first time,
Realization hits me; the moment has arrived.
For the man I killed, I shed another tear.
The tombstone tells his final words:
"May my memory live on in your every breath,
But a tear must not be shed over me at my grave."

If it weren't for me, there would be no reason for his grave.
If we weren't amidst that mayhem, he'd have more time.
If I hadn't shot, it wouldn't have been his final breath.
In this moment, all of these regrets have arrived
In my mind; I am at a loss for words.
I remember the blood dripping, like a tear.

And I break down, and weep, tear after tear,
On this dismal evening, falls upon his grave.
I am remorseful; I have no words.
What can I say to make up for his lost time?
From their graves, other lost souls have arrived.
It is painful; I see each and every final breath.

I see the heaving of the chest; the breath.
And I watch each soul shed one final tear.
It seems that each one's death arrived
Without warning, and each one's grave
Was meant to remain empty for a much longer time.
Everything was taken away too early, like their last words.

I stare at his grave; at his closing words.
No one but me saw his final breath,
But I have decided that no one will see mine; it's time.
There will be no one here to shed a tear.
Maybe I'll be buried right next to his grave.
It is the ultimate sacrifice; upon this decision I have arrived.

As the knife goes in, the blood drips, like a tear.
I look at his grave and take in my last breath.
Death is calling; my time has arrived.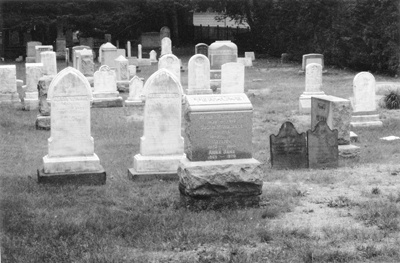 © Chris C., Pequannock, NJ