Love's Prisoner
November 10, 2008
His dark eyes burn with danger, as he reaches out to steal my breath.
Unknowingly, I take his hand for love is all my soul has left.
Though innocence lingers on my skin, his silver whispers pull me in,
forbidding me to love again, why won't he set me free?
These rusted chains are cold and wet, unseen by naked eyes.
I see the scars against my wrist, my fate is love's demise.
The broken sky brings stinging rain, nature's way to bring me pain?
Streaming through my open veins,I feel that I am changing.
My aching fingers grasp the air, searching for his power.
I find it hanging from his jeans, he sees what I am after.
By this time, the chains lie shattered, have I broken free?
I leave him with his head held down, a shirt that smells like me.
My feet now pound against cold pavement, leaving what behind?
Bloody footprints, broken glass, and things he'll never find.
As time will heal my open wounds, I'll find which way leads home.
To lay my head where love is dead, and noone is alone.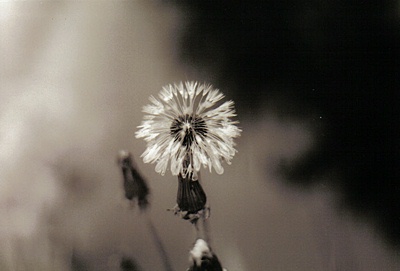 © Sarah S., Poland Spring, ME