Weaved lies.
January 8, 2014
Lovely in whole, Beauty so true.
Eyes that shine with a subtle illuminance, And glimmer like the morning dew.
Walking with ease and little worry, keeping a steady pace.

Kept true through the years, but within there is slight and subtle decay.


A Disguise for the horrors that lie beneath, A masquerade for the reality.

Lovely on the surface, but oh within there is foul sights to behold.

Within the hate is abundant, within there is only a whisper of humanity.

An actor for the stage, along with the lies weaved and told.


Like hail falling onto the ground, on the cold winter eve.

Tears fall when there is no one else around, to let out all the lies and horrors that have been weaved.

The Masquerade not yet over, soon it shall become clear.

That the lies were weaved out of a self induced fear.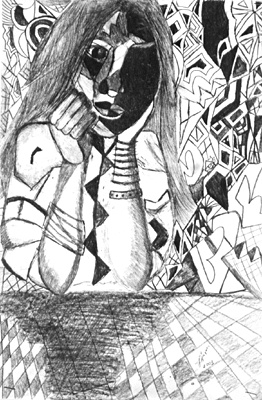 © Joy H., Kannapolis, NC