Dear Girl In the Cabaret, Seize the Day!
December 5, 2013
Destiny is calling you, wherever you supposedly
Exist, I hear these days are filled with
All kinds of mist, into the
River we go, forget the fact that

Grace has to be slow, she only knows… little much of what
I know, I know
Right?
Lovers are seen so easily but meant to fight, from the moment I gazed

Into your eyes, the feeling of
Nocturnal night I despised, for

That is the only time where you and I can sit in the
Hammock and discuss our grotesque lives,
Exaggerating every story so we can laugh louder, LOUDER are the buffoons pries

Condoning our lies while we grasp what we cannot in the nocturnal night.
Abundantly you sit, calm as the strings that play before you,
But not for you, you see – we would rather enjoy being in
Absence from the strings that play in harmony, while you
Resound with upmost roar in the front row.
Evolve into the unfathomable red that curls my nose
Till I fall asleep on the Japanese soft gray rug surrounded by dough.
Starless dark nights I send to you because we
Erase all the running-away moments, the smallest non-
Important things matter, mind over matter, play the
Zufolo, not for me but for the queens that sit alone
Empty at home, twenty at home, lets wave shalom to the

Tainted life you've lived for every day, you begin to decay
Healthy as the sun's rays, why self-pity your place?
Erase the sounds of my cry in midair, trumpets requiem to your Carpe

Diems, for you have tried to accomplish what you can,
And I understand you European plans, to sit in the café
Yesterday and yesterday, and while you're here, enjoy
!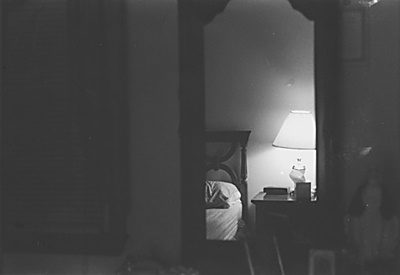 © Stefanie G., Norwalk, CT