Celestial Drum
October 16, 2008
Thud.
The earth pounds, shaking to the beat of a celestial drum.
Thud.
Twisting arms, entwining sky-high till joints groan in agony.
Thud.
Bare feet fall, sweat mixing with grime--the stew of ecstasy.
Thud.
Clasping hands, fingernails digging at veins.
Thud.
Tilting necks, swaying in the sanguine warmth.
Thud.
Rolling eyes, lifting to the heavens in the sparkling light.
Thud.
The Violins creak awake.
Thud.
A flutist whispers life into her soul mate.
Thud.
Lovers spin around, melting as the hearth burns to volcanic ash.
Thud.
Outcasts are drawn to the light, strays, wary to the sounds.
Thud.
Inhibitions torn down, bodies whirling in a chaotic waltz.
Thud.
Pearls of sweat drop from brows, shooting stars to scar the black.
Thud.
Pealing bells of laughter break, wind-chimes of bliss.
Thud.
Flushes of rose wage war on the cheeks.
Thud.
The Violins whine, weary of the constant pressure.
Thud.
Her lover dying, the flutist retreats to the dank corners.
Thud.
Flaccid limbs fall to the side.
Thud.
Gasping for air, the reach for chairs.
Thud.
The impromptu jig falters.
Thud.
The last beat shimmers through the air.
Thud.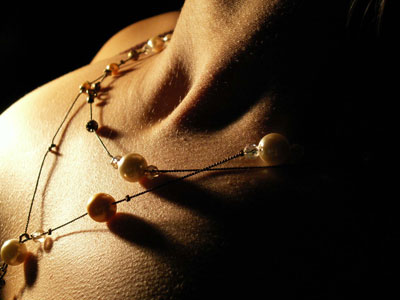 © Andreina D., Hamburg, PA