On Driving Friends Home
October 9, 2013
I stroll through the lot, heading to my car
When my friends run over, eyes shining like stars
"You know how to drive? Can you give us a ride?"
I nod with a smile, and inside they slide
I collect their addresses, quick as a breeze
But when I reach the street, my mind starts to freeze
Which route takes less gas? Who's closest to me?
Should she be dropped first or should I drop off he?
My mind is in tangles, my thoughts are a blur
They all shout "me first!" till it's all one big slur
I quickly drive off, ignoring the jeers

From one kid to another, I'm almost in tears
A left at the light,
The street on the right,
Just keep going straight,
It's almost in sight!
Around the bend, right next to that tree
Across the causeway and then you're home free.
I feel like a taxi I've driven so far
And I find my surroundings completely bizarre
I look around in fearful awe
For this is something I never saw
This is a street I never roam
So who is willing to take me home?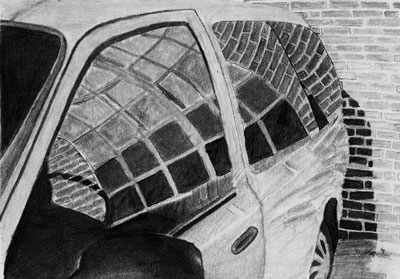 © Andres T., Monte Vista, CO