Panic Night
October 3, 2008
Fog.
Cold fog embracing the night like an old friend
as 3:00 a.m. stillness becomes 4:00 a.m. panic.
Drive.
The car hums and then yells in a warning to the driver.
Warning of the metaphors between the stalled car,
and the stalled life.
Listen.
Red and blue sirens wait for a miscalculation of steps
on the slippery rocks, falling into the raging river,
voice drowned by water,
stifling the screams.
Silence.
Becomes frightening.
Idled time realized as wasted minutes

realized as vanished life.
Permanence that can not be revoked.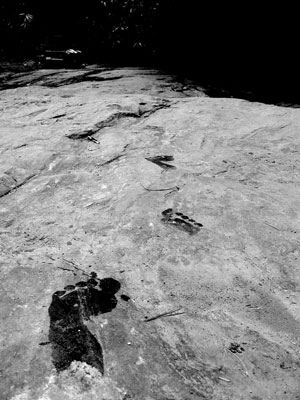 © Michelle B., Blairsville, GA