The Inscrutable Cosmos
August 21, 2013
Through the haze I step:
on the steaming swamp
of moaning souls as the thck wall
of fog blinds me eyes; seeing ghostly shapes
of nothing, only things that were.
Stumbling over bony root-like hands
which claw desperately from the
hellish bog I step.
The sticky damp clings desperately
to my skin fighting the resistance
to lay in such monstrous grief;
where sorrow fills the holes of pain,
liquefying to heat the fog and cook
the humidity. But a stronger force pulls me
through the haze, leaving
the warmth behind.

Into the forest I wander;
seeking a path through the dense
vegetation. Here I am small;
trees miles of miles wide, stories high-
above the clouds wise old dragons
glide. Reminding myself
that I play tricks for me.
Deceiving paths are open to translucent
snares of webs where thirsting spiders
hide in holes; waiting there for a sign
to pass, I stand. Uncertainty taints
this lush place. Beautiful flowers and plants
dripping with poison. Ahead
there is a breach through the brush. A door
through a mountain. "The way is cursed...
Built from the screams of children
and the tears of dying mothers...
The way is cursed."
Treacherous is the stone hall but
no other way to go.

Into the chilling hall I dance;
Stepping over rocks, tripping over
skeletal arms. The crunch of
rib cages echo through this dark
corridor. Goose flesh rises. There is
danger in this dreamless world-
of incompetent happiness mingling
with splendid pain. The wisp of an
ancient deity breathes warning
down my spine. It is the
Guardian against intruders
Such as myself. Foreboding ahead
The purple pitch beckons me forth.
Into its swirling mist
I dance.

There is darkness all arond.
No sense of up or down.
Something beneath is solid yet
Not there at all. Damp, wet
Emptiness stretches beyond
comprehension. The things
with no skin live here. The things
with no eyes grope for the things
with no skin. It is here he waits
for me. The one who made
everything pulse with life.
I sense disaster. Such overwhelming
anxiety choked by in-comprehensive
fear. The black pulses.
It knows the trespasser is amongst it.
It knows I am a threat-
being the weapon of its death.
The abyss quakes, only to be
lulled by my soft voice
of venom. I hear him,
the black velvet of dripping seduction
in toxic sin pulls me closer. Only fools
run away. Smiling into the unseeing
I know his adoration. Arms of icy hell
Wrap protectively around me.
Unimaginable love blossoms
Into the universal infinite of
The ungodly realm.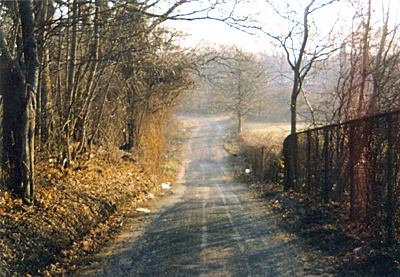 © Cameron C., Milford, CT