Whisper Alone the Secrets
August 21, 2013
The soft trickle of water
The gentle hum of crickets
The piercing coo of a bird
The breeze tickling through leaves
All these decilate sounds
The forest whispering to me.

The intricate maze of vine and thorn
Under dying greenery it hides.
The trees in all their glory
Teaching me the art of their wisdom through bark.
The meadow now filled with grass grey and wiltered
Keeps hidden the generations beneath it to come.

The rustle of every leave
The shadow behind every tree
The dancing seeds of every plant
The breath held by the wind
All these details etched into
The secrets of the forest.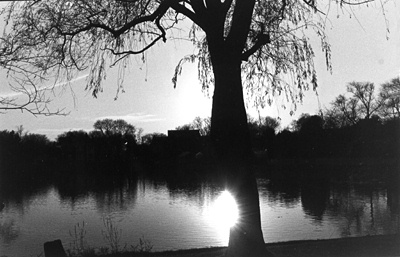 © Chuck K., Marblehead, MA