Ocean Therapy
September 23, 2008
You paddle out through walls of water,
Through worries and regrets,
Until you are rid of them, alone,
In a world of tides and reflections.

You rest your head on the board,
And allow yourself to forget who you are.
Your board laps against the bumps of beginning waves,
As you form your own new beginning.

Finally, you are clean.
Refreshed and Renewed,
You paddle with your new strength,
That you have found within you.

You feel the pulse of the wave,
And the pulse of your own,
As you glide in a new direction,
Toward your destination of peace.

The wave moves you,
In more ways than one,
And you let your arms fly behind you
As you drop freely down the wave.

Descending into a better mood,
You plummet into the rapidness
Of twisting white water,
And let yourself find your way to the surface.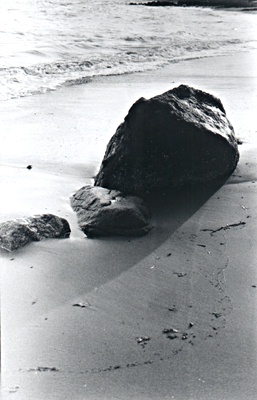 © Alexa R., Marblehead , MA