What is a Mother?
May 22, 2013
A mother is a face full of worry lines on her brow, and smile lines around her mouth.
They tell a story like the lines I write that make my mother so proud.

If you catch her staring, her forehead creased, don't be alarmed,
It's just her caring,
Wondering how,
The time has passed so quickly from the time she met your father until now,
And how little time will pass before you become a father,
Or a mother like her,
But never will you stop being her son or daughter.
As much as it may seem like you need her more, or not at all, she will always be your air,
And you, her water.
You need both in order to live.

A mother is proof that good things come one at a time,
Step by step, until you can walk on your own,
One heart with which she loves you with all of.
One mouth to kiss your cheek and whisper comforting words.
But the best things come in pairs:
Two hands to catch your sorrows,
Two arms to bear your load,
Two feet to walk with you through hell and back,
Two eyes to watch you grow,
Two ears to hear your cries when the rest of the world has left you alone.
In order to grow up big and strong you must eat three meals a day,
"Breakfast is the most important,"
"I packed you a lunch,"
"What would you like for dinner?"
When really she's just trying to say three words; "I love you,"
Speaking of love, there are other four letter words,
Mama
Dear
Mine
Home
Baby
I'm sure you can think of a few more.
"Don't make me count to five!"
Half a dozen times she's told you not to touch the stove, but you didn't want to listen, I hope you've learned, because now you're burned, but don't worry, she'll kiss your hands and take away the hurt.
Seven days a week she goes off to work, and comes home every night, to tuck you in tight, sing a lullaby.
"Hush little baby, don't you cry."
An octopus has eight arms, and you know your mom has wished she could be one, but instead she'll settle for two arms, because the best things come in pairs right? And two arms is better to hug her baby with, anyway.
For nine months she carried you next to her heart,
And on the day you were born she counted ten fingers and ten toes and found perfection.

A mother is forgiveness, mercy, hope and love,
Nothing less than a gift from above.
She's to be feared and respected,
And in return she'll teach you everything you need to know in life,
She'll walk next to you and carry you through the hardest of times.
She'll give you anything you ask for, but don't worry when you don't get it right away, because she knows best.
She knows all, sees all, shows all.
I'm not saying she's God, but the similarities are too great to be simply coincidence, so you have to wonder if she's an angel,
And I'm not saying my mother is Wonder Woman. I'm just saying I've never seen the two of them in a room together.

A mother is a lifeline to help you keep your head above water when you're carried away on a tide of reality,
A lighthouse when you've lost your way trying to navigate between the truth and the lies,
An anchor to hold you down when you just might float away on a cloud of broken dreams and memories,
A shield to guard you from words being swung and fired like swords and guns, that try to hurt you,
An unshakeable fortress, to protect you when your world is crumbling around you.

A mother is one's first love, according to Freud,
And when times get really hard, a mother is one's only love, according to a broken girl, who's made mistakes and carries regrets.
A girl who has tried and failed to make it in his this hard, cold world, all alone,
And finds herself always coming back to her mother's warm, loving embrace and soft kisses.

A mother is a role model and a hero to her little girl, and no matter how angry she may get at her mother, she must face the inevitable truth that someday she will be just like her,
But maybe that's not so bad, after all.
No matter what it may seem, the truth is I will always love my mother,
Through fighting and tears, because in the end there will always be laughter, and fond memories, and those things outweigh everything else.
Not often enough do I thank my mother for all the good times, so here it is;
Thanks for always being there for me, and in case I should forget, thanks for all the times you will be there in the future.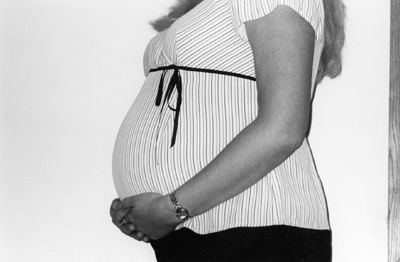 © Cathryn C. Pequannock, NJ