A Day in the Life
May 22, 2013
Blank walls,
Blank stares,
Blank pages.
Seven hours a day,
Crammed into a desk,
Staring at a whiteboard,
Crammed with words,
Searching through your backpack,
Crammed with homework.
Cramming for time.
Procrastination.
Stress.
Exhaustion.
Boredom.
Too much to handle,
Not enough time.
The clock ticks by.
Where'd the day go?
Is it Thursday or Friday?
Got my damn phone taken away again.
Down the halls, and chitter chatter of rumors you know better than to believe,
But you listen anyway.
Earbuds in.
Can't wait to go home.
The weekend passes in an instant.
Then back to school on Monday.
Been counting down since September.
But summer passes far too quickly,
I wish I was back in Elementary school.
I wish I could graduate already.
Years K-12 go by, and then you're walking with your class,
Saying goodbye one last time.
And it's over.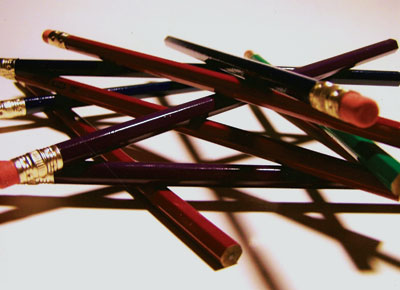 © Nicholas K., Weldon Spring, MO