Truth
May 22, 2013
When Life just sucks every ounce of hope I have left,
you come and blow sweet nothings on my neck.
You're refreshing like water on an august day.
You make me see life in a million new ways.
I long for you and your warmth on my skin.
Your touch heals, fights pain like medicine.
I need you, or I'm afraid I might die.
I love you. This time it's not a lie.
Love has power that I can't explain.
Something like magic; wild and untamed.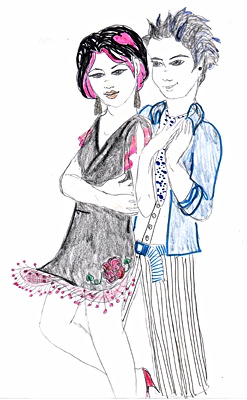 © Liza M., Vineland, NJ