Love Hurts
September 18, 2008
When your name was called on the roll that day, I shivered in bitter despise.
Every story you had ever told me was a complex web of lies.
I tried my best to keep away
And I succeeded until that fateful day
When Mr. Jones paired me with you
We did our math and said Adieu.
I had won that battle and the next,
But the third was a little more complex.
We started talking about range
And suddenly my feelings changed.
Next thing I knew, we were holding hands.
You took me to concerts of our favorite bands.
I was your girl and you were my guy,
The first I ever had and I can't believe I said goodbye.
Over the next few months, the flames started to dim.
You wouldn't pay attention to me, only to them.
The day came when I found out
You admitted it, but I already had no doubt.
We yelled and screamed as couples often do.
I don't know who was more angry, me or you.
I walked off and cooled down
Then thought about it and turned around.
I came to apologize to you.
You wouldn't accept and I didn't know what to do.
Instead your fist was in a ball and you swung with all your might.
I fell to the ground, my nose in pain—you were still looking for a fight.
I lay in the hallway, surrounded by my peers.
They helped me to my feet when they saw the tears.
Physically—a broken nose,
But with it comes a broken heart—that's just how it goes.
I'm a big girl, but you made my heart cry
You left me no choice but to say goodbye.
So upon my heart I place this curse:
Never to love again because love hurts.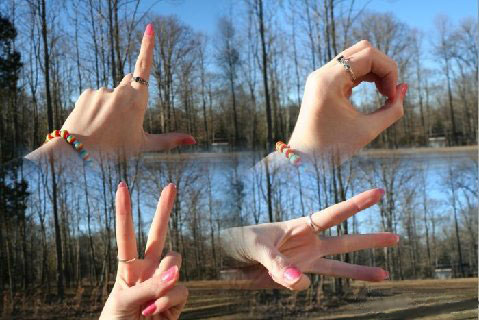 © Kayla D., Croydon, IN