Time
September 7, 2008
Every second, every minute, every hour of everyday. Time passes slowly, eternally we're stuck inside it's rhythmic rhyme. Fast, slow we unwillingly follow it's natural flow.

Time for me has stopped in it's tracks, forward I do not move. Frozen in time my world has been spun, and I'm stuck, lost, empty. This new world with an undefined time has killed me, left me broken, crushed, blind, deaf.

And so here I lay, no noise, no sight, against it I will not fight. Let it take me captive, I am but time's only prisoner. Waiting for the moment in time when I am freed to move forward.

Left for dead, I've been shot with an arrow, only I feel nothing but the pain that radiates from my empty chest, my eyes gray with a sorrow long but forgotten.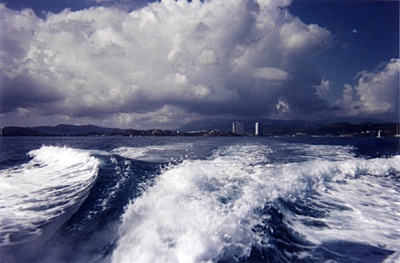 © Jenn T., Dover, NH