The Fairy Queen
February 7, 2013
Come! Come!
The Queen, she calls.
Revelry! Revelry!
Dancing Halls.
Eat our food, wet your lips,
Dance! Dance!
and there she sits.
Hair of Gold, Crown of Thorn,
Bow! Bow!
Her face of scorn.
Round and Round the circle you'll go,
footprints left in crystalline snow.
Worn! Worn!
Still you dance,
still you sing, still you prance.
Faster! Faster!
Calls her powers,
pouring rain; Spring showers.
Bleeding! Bleeding!
Feet are numb,
frolic in the summer sun.
Hungry! Hungry!
Red leaves die,
hands clutching the Autumn sky.
The Queen she sighs,
The Queen she claps,
As you dance you're dancing laps.
Ever! Ever!
Going round.
Never! Never!
Cease to bound.
For all those who've eaten,
and all those who've seen,
Live to please the Fairy Queen.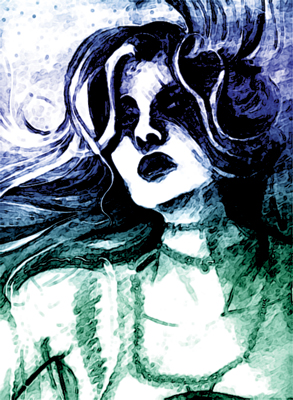 © Sindi J., Westminster, MD