Just You Wait, World.
October 10, 2012
Just you wait, world,
Until you see,
The amazing person I'm going to be.
The things that I'll do,
The places I'll go,
All that I'll learn and the things that I'll know.
The lives I will forever change,
The people whom I will touch,
And there you were, world, saying I wouldn't "amount to much"!
I will push beyond your doubt
Past the darkness you provide
Because I will follow the light I have, the light that's deep inside.
I have joy and I have happiness,
I have freedom and people to help me cope,
But the most important thing of all: I have hope.
I may be the geeky kid,
A lonely runner on this road,
But I am lucky, because after all, I carry a very light load.
So one day, world, you will see me,
On the cover of a magazine.
"Cross-Country star "or "Poetry Champ", and you'll say "I knew that girl when she was a teen".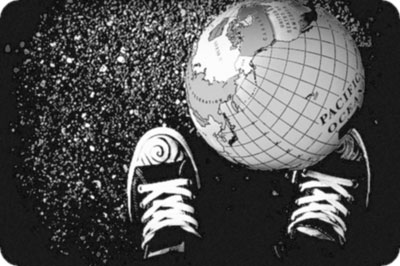 © Kailey E., Crownsville, MD