Social Hierarchy
August 14, 2012
Flipped through the photos, her trip to the beach,
black-painted eyes and hair bone-blonde with bleach.
Fake laughs, pasted smiles: fun with everyone there,
then one, alone and head down, knees covered by hair.
It was the truest thing I ever would see,
so I deleted it, and left to continue pleasing the Bee.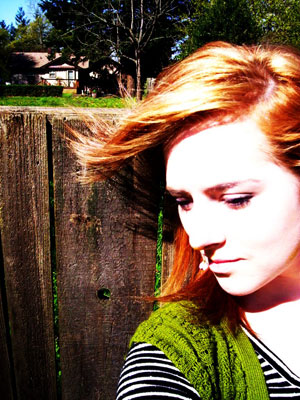 © Anna K., Portland, OR