Where I'm From
July 14, 2012
I am from shoes
From converse and flip flops.
I am from the wind blowing through my hair.
(Cool, calming. It feels like freedom.)
I am from clovers,
The Irish valley
Whose green color made me feel at sync with my heritage.

I'm from chocolate and candy,
From Hershey's and lollipops.
I'm from geniuses
And let downs.
From be smart and live happy.
I'm from give it your all and don't give up.

I'm from Smokie And Ethan,
Sweet tea and homemade jam.
From when my dad left my mom
The sacrifices my mom made.

Over my heart was a locket
In which no pictures were found,
A gift from my father
Which had no meaning.
I am from an old forgotten story-
A time of regret-
A book that was never published.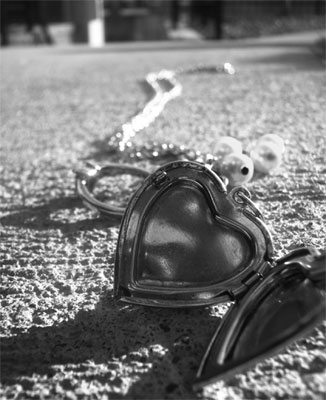 © Francesca Y., Robbinsdale, MN