That summer
July 28, 2008
There was something about that summer.
The sky was clear
And clean.
Those stars,
The brightest
I've ever seen.
And they stuck out to the world
The perfect thing
Like that thing you and I had going
When you called me your baby
And that summer brought tears.
They were sudden suprises.
Like those special little things I found
In my window sill.
The little candies.
Left unwrapped in the box
You found at that garage sale.
Where you gave me your jacket .
That I now sleep in
Every night.
It makes me remember
That Summer.
And it still smells like you.
That summer.
Was like a free ride, when I had already payed.
That summer was the sunshine peeking threw my window.
Trying to gently wake me up.
But I didn't get up. I sat in bed for hours
And held onto that necklace you gave me.
And took in that summer.
And played that song in my head.
That you sang to me.
That summer.
Was like a wake up call.
She and I became closer.
Staying up till three and taking pictures.
Sitting on the back porch just talkin bout love.
And decisions.
And life.
And we laughed threw it all.
Swinging and singing.
And popping popcorn
The best I ever have tasted
That summer.
When the moon shone
And I sat there in the floor.
Asking God for forgviness.
And then the drama kept on coming
But I guess that helped make the summer what it was.
That one time,
When we kept on running.
And we weren't worried about getting in trouble.
Because not following the rules is half the fun.
SO we ran.
And we were in the dark , the only two girls. Holding hands and scaring ourselves silly.
And then he wrapped his hand around my waist.
That summer.
When I slapped him.
And that was the summer.
We sat on the lake and all fell in.
And we laughed the whole time
The world kept spinning around us
That summer.
And we didn't mind it.
It was a fun time.
Crazy times.
Late nights sneaking out and singing songs. Walking down the street and living life.
And not caring about what happened yet.
That summer.
Brings back those priceless memories.
Of good times.
And those tears?
They came down.
Because time was, and is passing.
Too fast.
And those people.
They're still here.
But that summer, it
Changed everything.
Nothing remained the same.
I was adventurous, and care free but anxious and nervous.
And every emotion at once.
Like that time you took me.
To that waterfall and we sat and talked.
And u whispered in my ear.
Just what I wanted to hear.
And I hold on tight now.
To things that are engraved in stone.
No shifting sand.
Just solid rock.
And I will remember, and cherish, and live for.
That Summer.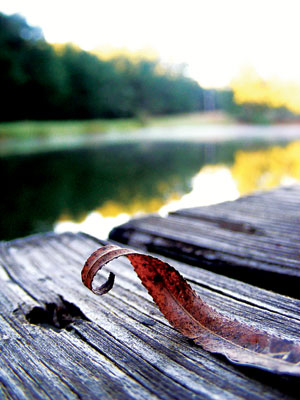 © Jack B., Central City, KY